En liten trimtur i skogen idag sammen med min kjære Tone. 1. desember og vinterens første snødryss. Det første lag av melispulver. Naturen er i ferd med å trekke over seg dyna for vinterens hvile. Det kan se ut som om alle farger er borte, men det er de ikke.
(Med denne posten åpnes også muligheten for å abonnere på bloggen ved å motta mail når nye bloggposter legges ut.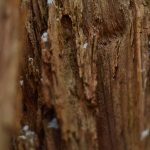 Trykk bare på Follow-ikonet nederst og følg instruksjonene)
---
A little trip today with my dear wife, Tone. 1. December and winter is arriving with it's white glazing. It's like nature is pulling her duvet over herself before she is going to sleep. All colours are seamingly gone, but take another look, and you will find they are sertanly not
(By now it is possible to subscribe to the blogg and receive mail every time there are any new posts at the blog. Just click at the Follow-icon at the bottom of the screen and follow the instructions).
Magne