Her er en ny tegning for Arve Henriksens beverfilm. Den viser litt av dammer og vannveier som oppstår i et landskap etter bevernes arbeid i skogen. I filmen vil flere versjoner av kartet vise oppdemming og utviklingen av nye tjern og kanaler som oppstår.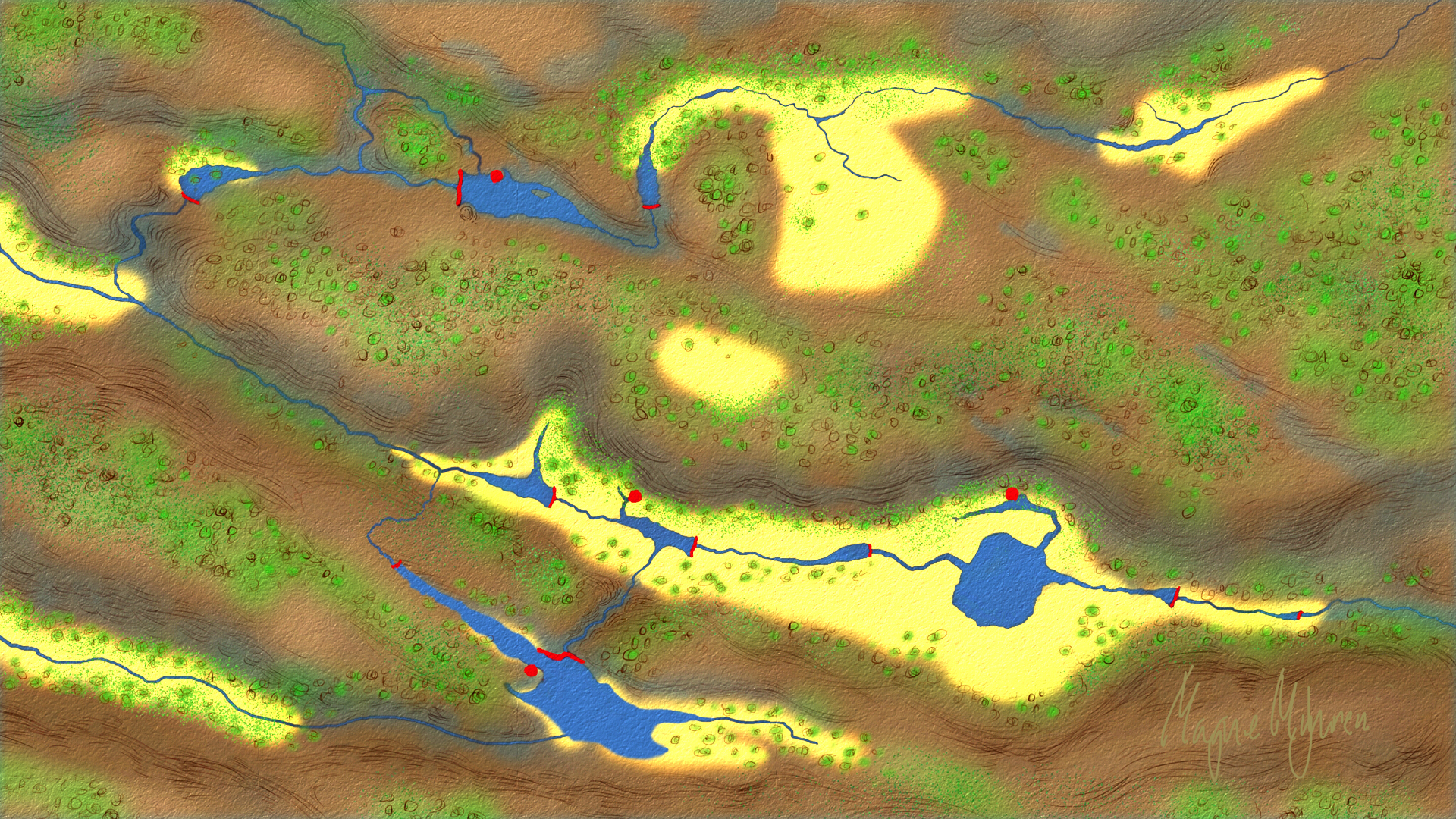 Beveren er ingeniøren blandt de ville dyra våre.
—
Here is a new drawing for Arve Henriksen and his film about beavers. It shows dams and waterways formed by the work of beavers. In the film several versions of the map will show the development of the landscape as new tarns and channels appear.
The beaver is the engineer of the wild mammals.
Magne